Understanding Janitorial Services for Offices
When you think of a sparkling office, you often credit the hard work of janitorial services. These services play a pivotal role in maintaining a clean and healthy environment. If you're searching for janitorial services near me, you're on the right track to ensuring a pristine workspace.
Why Choose Janitorial Office Cleaning Services?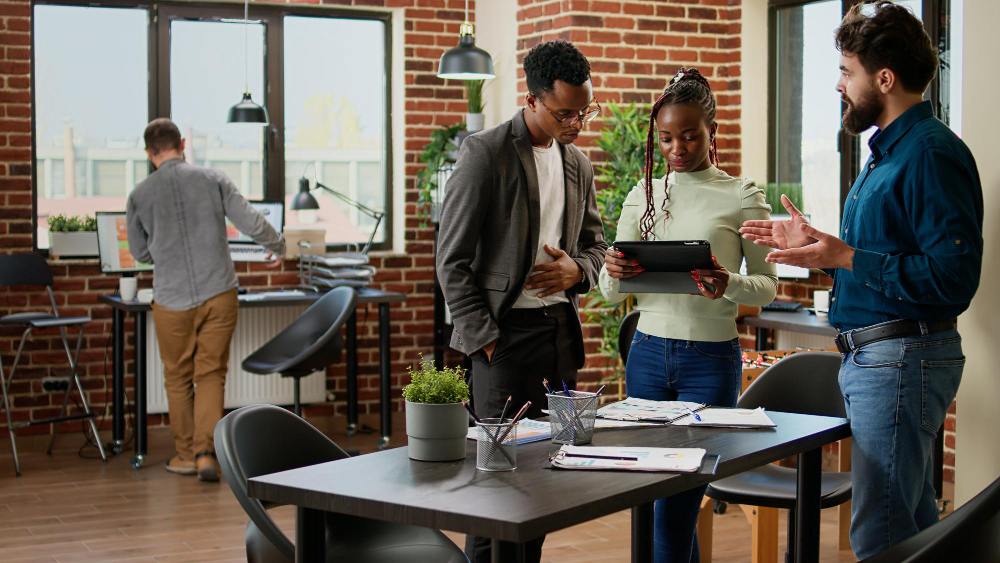 Boosting Employee Morale:
A clean office boosts employee morale. When employees walk into a fresh-smelling and tidy office, they feel valued and motivated.
First Impressions Count:
Clients and visitors notice the cleanliness of your office. A spotless environment speaks volumes about your company's professionalism.
Health and Safety:
Regular janitorial services for offices reduce the spread of germs, ensuring a healthier workspace.
Key Components of Janitorial Services Commercial
Regular Cleaning:
This includes vacuuming, dusting, and trash removal. Regular cleaning ensures a tidy workspace every day.
Deep Cleaning:
Over time, offices need a thorough clean. This involves carpet cleaning, window washing, and more. If you're looking for janitorial services commercial, ensure they offer deep cleaning.
Specialized Services:
Some janitor services offer specialized cleaning like solar panel cleaning or steam carpet cleaning. It's essential to choose a service that caters to all your office needs.
Carpet Cleaning: A Deeper Clean for High Traffic Areas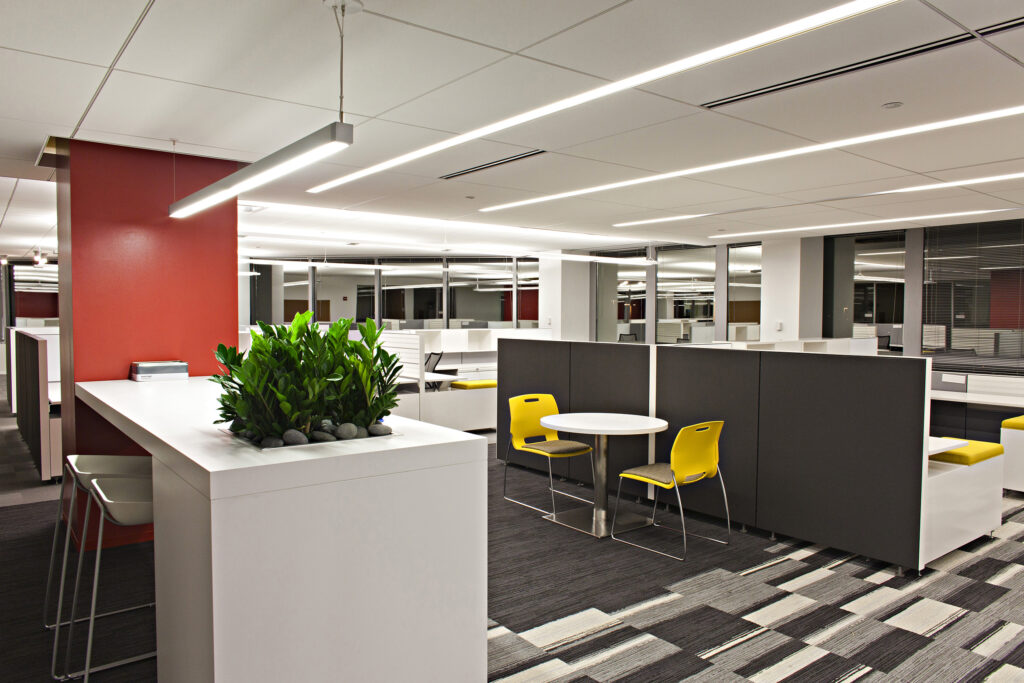 Carpets in offices endure a lot. From daily foot traffic to accidental spills, they face constant wear and tear. Regular vacuuming only removes surface dirt. Professional carpet cleaning, a sought-after component of janitorial services for offices, dives deeper. It extracts embedded dirt, allergens, and stubborn stains, giving carpets a fresh look and extended life. If you've ever searched for janitorial services near me with carpet cleaning in mind, you're making a wise investment. Clean carpets not only enhance the aesthetics of your office but also promote a healthier environment by reducing allergens.
Window Cleaning: Letting the Sunshine In
Bright, clear windows can transform the ambiance of an office. Over time, windows accumulate dust, smudges, and streaks, diminishing the natural light entering the workspace. Professional window cleaning, a staple in janitorial office cleaning services, ensures that windows remain spotless and streak-free. Clean windows not only improve the external appearance of your office building but also boost the mood and productivity inside. After all, a room bathed in natural light is always more inviting than a gloomy one.
Restroom Maintenance: Prioritizing Hygiene and Comfort
The state of an office restroom reflects the company's attention to detail and care for its employees and visitors. Regular restroom maintenance is crucial. It goes beyond just replenishing supplies. Effective janitorial services commercial focus on disinfecting surfaces, ensuring functional fixtures, and maintaining a pleasant, odor-free environment. A clean restroom is not just about making a good impression; it's a testament to the company's commitment to health and hygiene.
Floor Polishing: Adding Shine to Your First Impression
Floors are the first thing people notice when they walk into an office. Whether it's hardwood, tile, or vinyl, floors require regular care to maintain their shine and durability. Floor polishing, a key offering among janitor services, restores the gleam to worn-out floors. It removes scuffs, scratches, and stains, leaving floors looking as good as new. A polished floor not only elevates the office's aesthetic appeal but also provides a safer, slip-resistant surface for employees and visitors.
How to Choose the Best Janitorial Services Near Me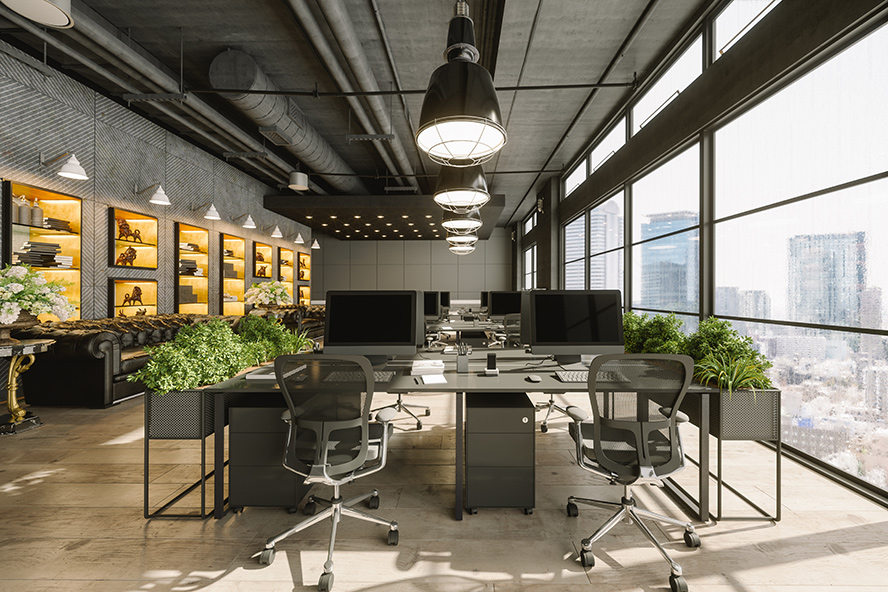 Experience and Reputation:
Always opt for janitorial services with a proven track record. A & G Facility Services, for instance, combines over 15 years of experience with positive customer feedback.
Range of Services:
The best janitor services offer a comprehensive range of cleaning solutions. From window cleaning to janitorial office cleaning services, they should have it all.
Flexibility:
Your chosen service should adapt to your office's schedule, ensuring minimal disruption to your operations.
Benefits of Regular Janitorial Services for Offices
Cost-Effective:
Regular cleaning extends the lifespan of office assets like carpets and furniture, saving you replacement costs.
Increased Productivity:
A clean environment reduces sick days and boosts employee efficiency.
Peace of Mind:
Knowing professionals handle your office's cleanliness lets you focus on what you do best.
Incorporating Green Cleaning in Janitorial Office Cleaning Services
More companies now seek eco-friendly janitorial services commercial. Green cleaning uses environmentally-friendly products, reducing the chemical footprint in your office.
Final Thoughts on Janitor Services
In today's fast-paced business world, cleanliness often takes a backseat. However, a clean office is integral to your company's success. Whether you're a startup or an established firm, investing in top-notch janitorial services for offices is non-negotiable.
If you're in Salinas & Monterey and searching for janitorial services near me, consider A & G Facility Services. With a rich legacy in the cleaning industry, they promise a spotless office every time.
Remember, a clean office is a productive office. Make the right choice and contact us today!