Welcome to A & G Facility Services, your premier source for comprehensive janitorial solutions in Salinas, California! We understand that maintaining a clean and well-kept environment is not only vital for the aesthetics of your building but also for the health and productivity of its occupants. With our expert team and years of experience, we take pride in offering top-notch building maintenance services that ensure your spaces remain pristine year-round. In this blog post, we'll share valuable maintenance tips and insights that will not only keep your facility looking its best but will also contribute to a healthier and happier atmosphere.
Elevate Your Building's Appeal with Regular Window Cleaning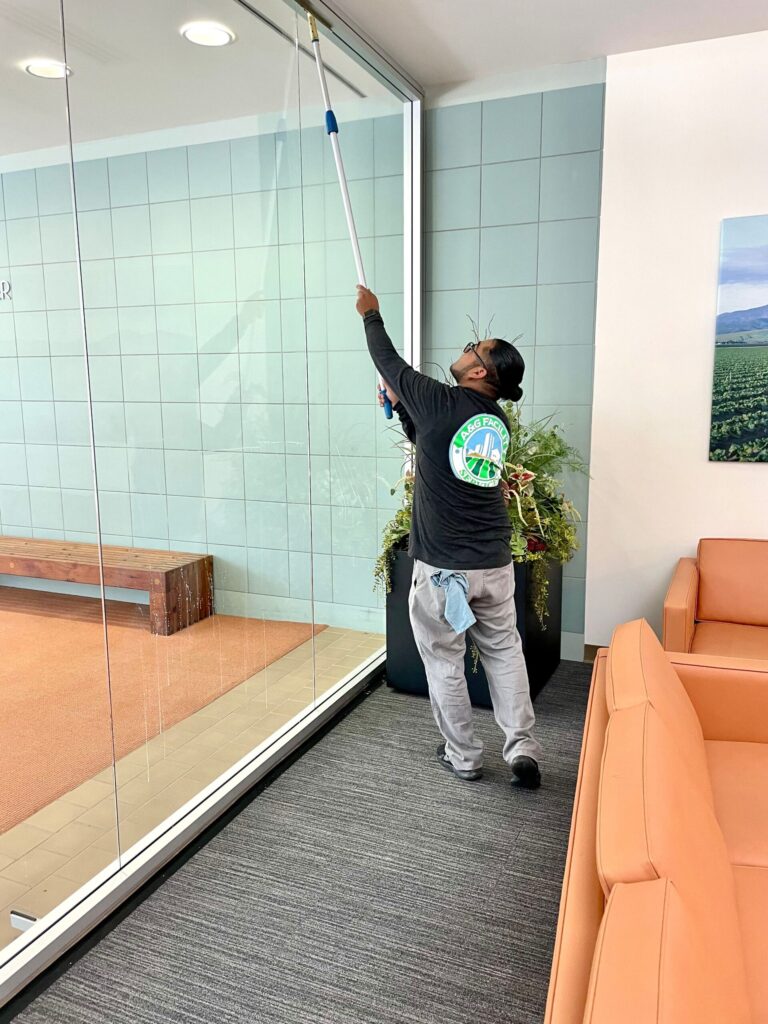 Windows serve as the gateway to natural light and outside views, making them an essential aspect of any building's aesthetics. Regular window cleaning not only enhances the overall appearance of your facility but also allows more sunlight to filter in, creating a positive and inviting atmosphere. Our professional window cleaning services are tailored to your specific needs, ensuring streak-free, crystal-clear views that leave a lasting impression.
Dusting: Banish Allergens and Boost Indoor Air Quality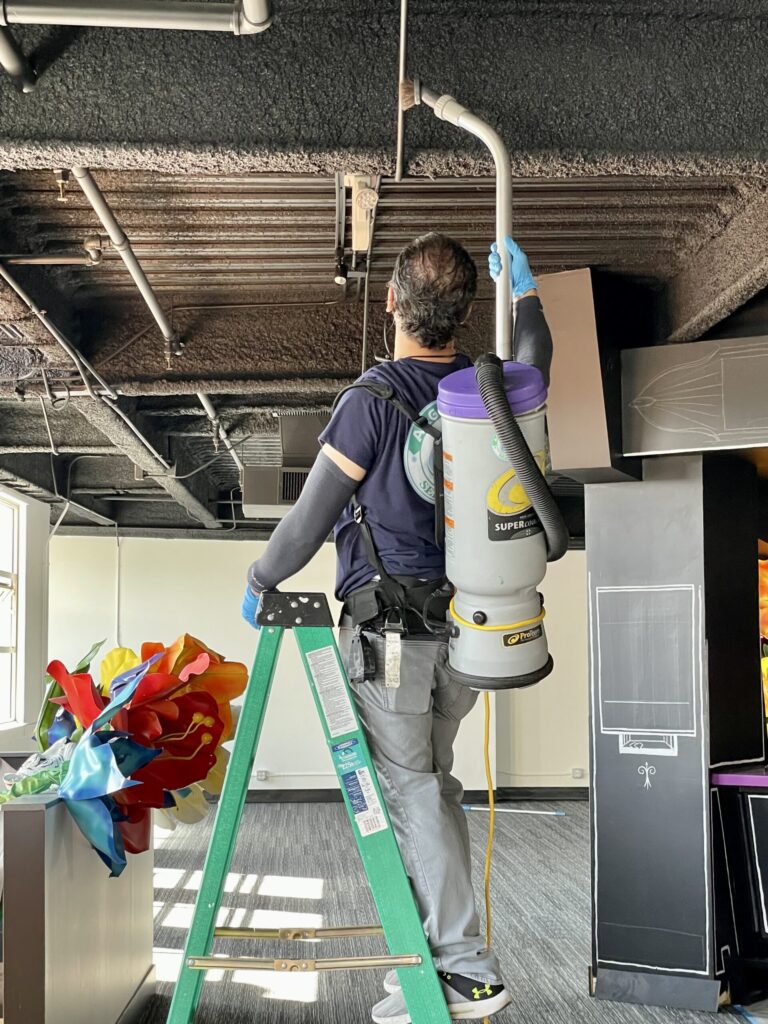 Dusting is more than just a cosmetic chore; it's a crucial step in maintaining indoor air quality and reducing allergens. Dust accumulation can trigger allergies and respiratory issues, affecting the health and well-being of your building's occupants. Our meticulous dusting services reach every nook and cranny, effectively removing dust and allergens from surfaces and improving the overall air quality of your space.
Floor Care and Carpet Cleaning: Preserving Beauty and Durability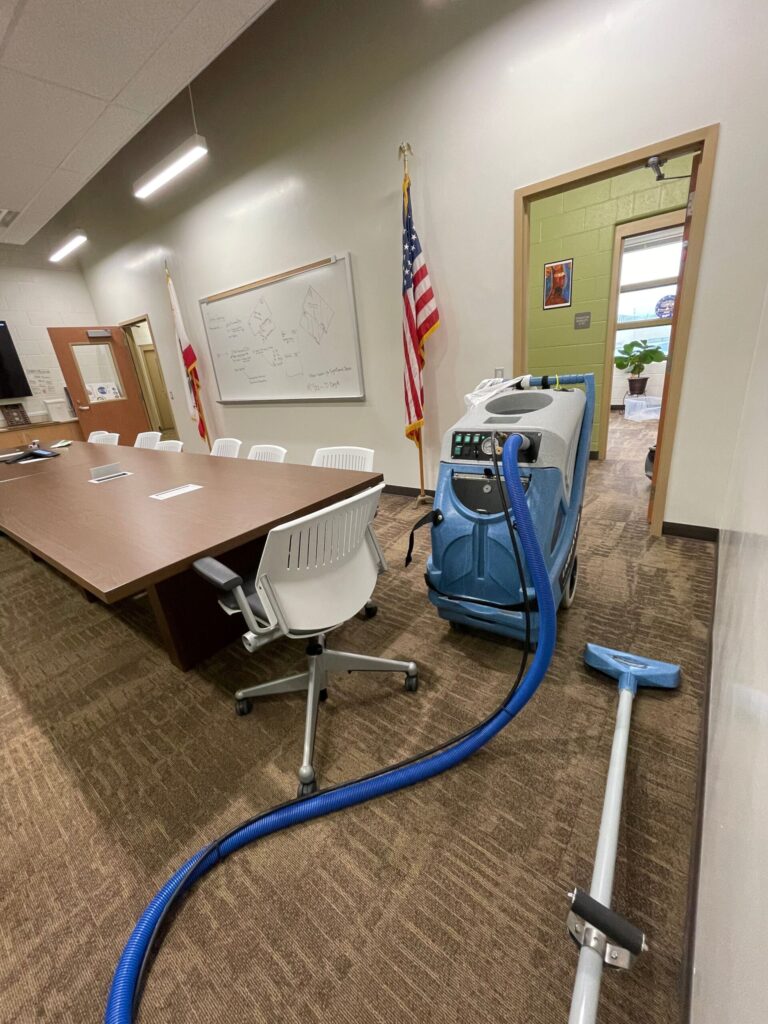 Floors and carpets endure heavy foot traffic, spills, and wear and tear on a daily basis. To ensure their longevity and visual appeal, regular maintenance is key. Our comprehensive floor care services encompass cleaning, polishing, and sealing various types of flooring materials. Additionally, our expert carpet cleaning not only removes stains and odors but also revitalizes the fibers, extending the life of your carpets. We take pride in providing carpet cleaning in Monterey CA, & Salinas, CA.
Immaculate Bathroom Cleaning for Hygiene and Comfort
Clean and sanitized bathrooms are not only a matter of aesthetics but also an essential component of maintaining a healthy environment. Our dedicated bathroom cleaning services ensure that every corner of your restroom is thoroughly cleaned and disinfected. Further minimizing the spread of germs and providing a comfortable experience for users.
Comprehensive Services for Medical Offices and Hospitals
Medical facilities require an elevated level of cleanliness and hygiene to safeguard patients and staff. Our specialized hospital cleaning service is designed to meet the stringent requirements of medical offices, clinics, and hospitals. We adhere to the highest standards of cleanliness, using industry-approved disinfectants and techniques to create a sterile and safe environment.
Beyond the Basics: Additional Services
At A & G Facility Services, we go beyond the basics to provide a wide range of specialized services that cater to your building's unique needs. From pressure washing to upholstery cleaning, we have the expertise to tackle diverse cleaning challenges. Our commitment to excellence ensures that every inch of your space receives the attention it deserves.
Maintaining Excellence: The A & G Facility Services Difference
What sets A & G Facility Services apart from other building maintenance companies near you? Our dedication to quality, efficiency, and customer satisfaction is evident in every service we provide. We understand that your facility is a reflection of your brand and values, and we take that responsibility seriously.
Our janitorial services in California extend beyond routine cleaning tasks. We create customized maintenance plans that address the specific requirements of your building. Whether you're looking for medical office cleaning, hospital cleaning service, or general janitorial solutions, we have the expertise to deliver results that exceed your expectations.
Elevate Your Building's Maintenance with A & G Facility Services
In the realm of building maintenance, attention to detail makes all the difference. At A & G Facility Services, we bring expertise, professionalism, and a commitment to excellence to every project we undertake. Our comprehensive services, ranging from window cleaning to medical office cleaning, are designed to enhance the aesthetic appeal, hygiene, and overall well-being of your space.
As the leading provider of janitorial services in Salinas, California, we're here to support your building's maintenance needs year-round. Say goodbye to dust, grime, and clutter, and embrace the benefits of a clean and inviting environment. Contact us today to learn more about our hospital cleaning services and how we can transform your space into a haven of cleanliness and comfort.